Have a great and safe
---
Hillside Avenue School

Please click HERE for K-8 Supply List
for School Year 2018-2019
---

---
---
Mrs. Stella Siciliano, Hillside Avenue School Social Worker/School Counselor
was awarded the prestigious 2018 Maud Dahme Award.
The Jersey Commission on Holocaust Education presented
Mrs. Siciliano at a state-wide conference in early June.
Maud Dahme Award - This award is to an individual who has demonstrated
the moral courage and sense of humanity of an upstander in defending others.
---
This year we have dedicated a "Bradford Pear" tree in honor of
Irwin Figman, a former Principal of HAS, who dedicated over thirty
years of service to the students and staff of Cranford.
Most notable, 20 years as Principal of Hillside Avenue School.
The tree has earned a place of honor in our school courtyard as
Mr. Figman has earned a place in our hearts!
---
A Reminder to Update Important Student Information via InfoSnap
The Cranford Township School District is using an online registration/data validation system for
2017 - 2018 school year powered by InfoSnap. The online registration process replaces paper
forms that have been sent home in previous years. Please see the document below for details
and instructions on how to use the PowerSchool Parent Portal to access InfoSnap and update
important student information such as: Emergency Contact Information, Dismissal Release
and Media Release and much more.
Parents/Guardians are asked to kindly complete these forms for each returning student
no later than September 7, 2017. Thank you.
---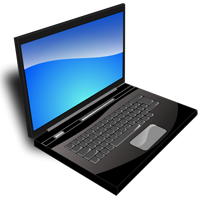 BYOT INFORMATION: LETTER and GUIDELINES